Wednesday 24 August 2022
6.30pm – 8.30pm. Gates open 5.45pm - Duration: 2 hours
As the North Norfolk Coast begins to move out of Covid-19 lockdown, and tourism businesses re-open, more planned events are taking place. These are just listings, so please follow links and check with organisers of events before assuming events are running.
The Lord Chamberlain's Men - with a history stretching back to William Shakespeare himself - invite you to join them this summer for the sparkling comedy,
As You Like It. One of the UK's finest touring theatre companies present this great play as Shakespeare first saw it performed - in the open air, by an all male cast and with Elizabethan costumes, music and dance.
Separately, Rosalind and her dear friend Celia, the noble Orlando, and the usurped Duke Senior and his courtiers get banished and set up new lives in the Forest of Arden. Free from the constraints of their former lives lovers tussle, wits and fools spar, familial bonds are challenged, and everyone wrestles with what it really means to be yourself. "The fool doth think he is wise, but the wise man knows himself to be a fool."
In exile they become exultant as true love and true identity is found in the forest. This rustic romp packed with music, laughs, cross-dressing confusion and a dash of wrestling will keep you smiling to the last.
Please arrive at the main, north gates entrance in Holkham village and you will be directed to the walled garden to park. Parking is included in your tickets. Gates open at 5.30pm. The performance will take place outside, whatever the weather, so please dress appropriately. You are very welcome to bring a picnic and please also bring your own low-backed seating or rugs with you. We are sorry but umbrellas are not permitted unless you are seated in the back row and dogs other than assistance dogs are not permitted. Please do not leave your dog in your car. The performance lasts approximately 2hrs, including an interval.
Price: Adult £17, Child (2-16 yrs) £10, Family (2+2) £48. Under 2s free. 
Location: Holkham Estate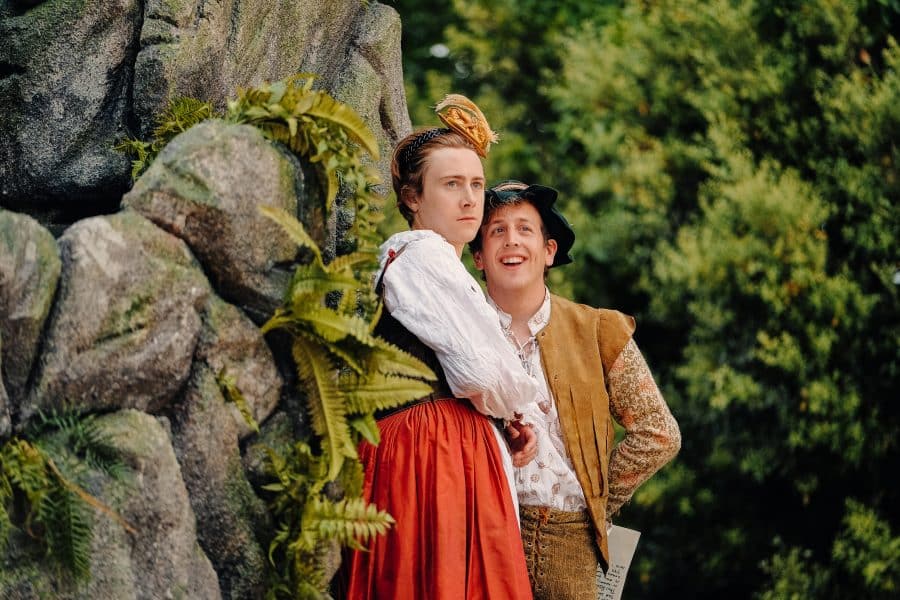 Upcoming Events
Artworks
02/04/2022 to 02/09/2022
Gallery Plus Summer Exhibition
15/06/2022 to 19/08/2022
Cromer Pier Show
02/07/2022 to 01/10/2022
Big Wild Summer at RSPB Titchwell Marsh
23/07/2022 to 31/08/2022
Summer Show
23/07/2022 to 07/09/2022
Maize Maze at The Pumpkin House
03/08/2022 to 03/09/2022
Pop Up Shops
11/08/2022 to 16/08/2022
Happisburgh Lighthouse Open Day
14/08/2022
RAF Bircham Newton Heritage Centre
14/08/2022
Titchwell Field Fayre
14/08/2022
The Grand Tour: Tractor Trailer Tour
15/08/2022 to 02/09/2022
Dyke Dipping
16/08/2022
Miraculous Minibeasts
16/08/2022
Poke Bowls
16/08/2022
Wellbeing Walks
16/08/2022